Do you have a Pinterest account that you want to keep active by creating content regularly? Can't find the time to define and share pins as before? Would you like to have time to manage other platforms besides Pinterest but you can't?
Don't worry anymore, I have an effective solution for you. Yes, it is the principle of Pinterest automation. Find out the answers to these various questions in the rest of this article. Enjoy reading.
Introduction to the principle of Pinterest automation
Pinterest is a social network widely used by Internet users because it is full of interesting ideas. For those who have a Pinterest account, it is mandatory to animate it by creating a certain number of pins every day. This is where automation comes in, which is a great process that allows users to achieve their goals on Pinterest.
In fact, it is a term that refers to the technological actions that minimize human labor. In concrete terms, this principle takes care of sharing new pins on your behalf: manual work is completely reduced.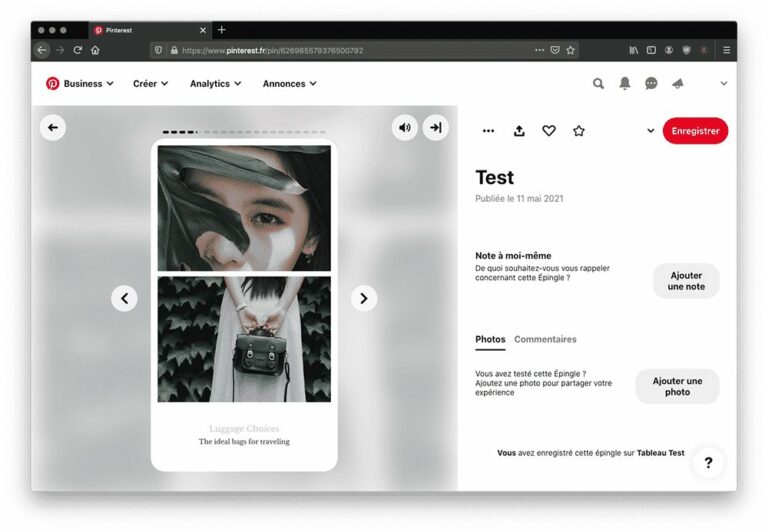 Pinterest automation has helped me succeed in affiliate marketing. I have recommended it several times to people in this line of business and the feedback is positive. Automating your Pinterest profile is one of the best tips to optimize your daily actions on the social network.
This action is done via specific tools such as Sosoon. Pinterest automation is an essential tool for content creators, especially entrepreneurs. Its implementation offers several benefits to the user.
The advantages of automation on Pinterest
Automating your Pinterest profile offers many advantages. Generally, users limit the benefits of automation to just one element: saving time. However, there are other advantages that the entrepreneur benefits from by using automation on Pinterest. It is true that by using automation, your images will be pinned throughout the day without you being present. Hence the optimization of your time since you can work and schedule it for a whole week.
Aside from this point, there is also access to tribes. Indeed, automation on Pinterest allows you to easily access entrepreneurs like you who come together to share their pins on specific themes. For entrepreneurs, automation on Pinterest is also an e-commerce strategy to boost your activities; I greatly appreciated this aspect. By joining tribes or groups, you benefit from a large common board. When you use the Sosoon tool, group and tribe management is ensured by the system.
Traffic to your site increases thanks to the fact that the people in the tribe all have a common interest: sharing pins. Many visitors rushed to my blog as soon as I started to automate my Pinterest profile. It's an incredible way to promote these products. Some Pinterest automation tools identify for you the optimal times to make effective publications. No need to spend hours looking for what you are going to post. You even have the possibility to generate your own pinning calendar.
With Pinterest automation, you have the possibility to publish pins while you sleep. Automation allows you to be in line with the objective of the algorithm which is to put online very good content at the right time. In a word, Pinterest automation is the ideal way to work automatically. It is an essential trick to have stunning results on your accounts.
Why use a relevant tool for automation on Pinterest?
Automating a Pinterest account requires the use of tools. There are many and you absolutely need to choose one of the best in order to benefit from all the advantages of successful automation. By choosing the right tool, you will have more ease in managing your Pinterest account.
Pin publications will be regular and your visitor flow can increase without you having to work all the time. Using SoSoon allows any Pinterest account to experience a beautiful evolution.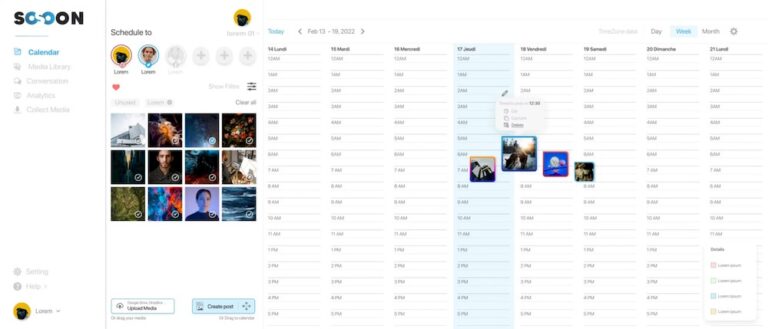 If you want to sell products or services like hotcakes, it is important to choose the tool that saves you both time and customers. Some automation tools go against the operation of Pinterest, and this can cause a ban sooner or later. With SoSoon, this problem does not arise and it can be used with peace of mind.
Discover the different steps
Automating on Pinterest is quite easy. It's absolutely nothing complicated, especially if you choose a tool like SoSoon. It is possible to resort to automation even when you have a blog on digital marketing. To start, you need a professional account on Pinterest. You will have a calendar on one side and pins on the other. Since your work tool is linked to your account, you will be able to take advantage of the benefits as you go along.
Your Pinterest automation tool takes care of finding the best posting times; this allows you to effectively reach your target. You need a tool to create the visuals for your pins. You can use Canva for example. The latter is very intuitive and very easy to use. To save time, you just need to choose a template and modify it as you wish. To succeed in automation, you need to create several templates to pin on the platform.
You need a tool to create the visuals for your pins. You can use Canva for example. This online web design tool is very intuitive and very easy to use. To save time, you just need to choose a template and modify it as you wish. To succeed in automation, you need to create several templates to pin on the platform.
Why automate your Pinterest account with SoSoon
One might think that Pinterest is only limited to a few themes (deco, beauty…), but in reality, (almost) all themes can be addressed on Pinterest! Crypto, stock market, dating, sports, gaming, travel… each of these themes has high potential and hundreds of niches are under-exploited.
Pinterest automation through Sosoon allows you to increase your visibility on the platform, and therefore your sales!
Using such a tool will allow you to create and share your pins while avoiding several hours in front of your screens. Automation on Pinterest must be done with a high-performance tool to optimize its results and maximize its gains. Opting for automation on Pinterest with SoSoon will save you a lot of time, but above all you will be able to generate very interesting passive income.